Want to find out more about me?
Thanks for stopping by. My name is Bob Robertson and I'm a big fan of solar power, the sun, and other types of renewable energy. I've been a big proponent of "going green" for a long time now but have only just found myself with the free time to share my interest with the world.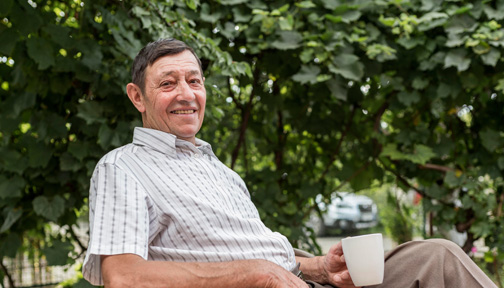 So who am I exactly? I'm a retired old man looking for a new hobby that I can share with my grandkids even though we can't be together right now. Prior to COVID-19, my kids would bring the grandkids over at least once a week and I could enjoy spending time with them in person, doing whatever we wanted that day; but, now we need to find new ways to interact. I just got a "smart" cell phone for the first time so I can video call my kids and grandkids. I wasn't willing to switch away from my flip phone before but the current climate has forced my hand.
My kids and grandkids are the most important thing in my life, especially since my wife Corrine passed in 2016. I'm starting this website not only as a way to share something with my family, but also because I want to make sure that their futures are bright and the way we can do that is by investing in our environment.
Now that you know WHY I love renewable energy (to ensure our planet lasts long enough that my grandkids, and their grandkids, have a clean planet to call their home) let me tell you a little about how I first took an interest in it. For 35 years I worked for an independent systems operator (or ISO). If you don't know what an ISO is, that is fine and totally understandable. Essentially we helped to monitor and manage the electric grid for our area. The ISO isn't your power provider (the place you pay for your electricity) but it helps to direct and redirect power when there is a problem to avoid any major and preventable blackouts, plan for the future so that any increased demand can be met and that the infrastructure is in place to allow it, and much more. Thanks to the wholesale electric market structure of the ISO, we were able to integrate renewable energy sources into the energy mix to sustain reliability.
Other hobbies I've had throughout my life include camping, hiking, and other forms of travel. I've slowed down a bit in my old age but I still do my best to make sure I am staying active. Even now when we're all staying home more and more I try to make sure I am getting out and walking the dog (I have a dog named Grover by the way) so that I don't become totally stagnant.
If you're here looking for my son Joe Robertson, find his bio here in the Solar Energy Insights part of the website.